Rafa Mir
Date: 02 January, 2018 18:50
Being reported that we have signed Rafa Mir from Valencia for 2M.
Re: Rafa Mir
Date: 02 January, 2018 22:46
Might not happen but it looks like they have a connection.
Ans when did you last see this headline?

Real Madrid rocked as Wolves hijack Rafa Mir transfer
Re: Rafa Mir
Date: 02 January, 2018 22:53
Supposedly a 4 year contract costing £1.5 million.
Re: Rafa Mir
Date: 03 January, 2018 21:06
The Official Site welcomes Mir to the club for an undisclosed fee on a four and half year contract. He and Nuno know each other from Valencia which was big influencing factor in him coming to Wolves. He will wear the No.9 shirt for the rest of the season.
Re: Rafa Mir
Date: 04 January, 2018 11:07
Unreal we snatch him not just from under the noses of Spurs who were after him but Real Madrid How the hell. These Fosun boys are not messing about we nicked Neves last year with Liverpool looking, Think things are really changing at the Molineux But then football has changed Money Talks but whos complaining apart from Warnock, the clown at Brum and of course Potato head, Happy Days...
---
[IMG]http://i1267.photobucket.com/albums/jj547/dwmat/tombs[URL=http://s1267.photobucket.com/user/dwmat/media/IMG_2545_zpsxq4ob6ck.jpg.html]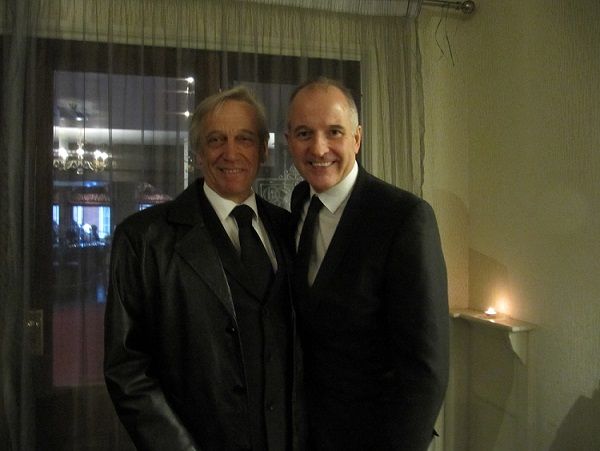 tone1_zpsb3e8e898.jpg[/IMG][/URL]
Re: Rafa Mir
Date: 04 January, 2018 14:13
Wonder when he is going to get a run out?
I suppose the Cup is a bit soon, but wouldn't that be a great headline if he got the winner for us.
Re: Rafa Mir
Date: 04 January, 2018 21:37
Probably one for the future?
Re: Rafa Mir
Date: 04 January, 2018 21:51
Wolves are still something of a legend in Europe. The ambition just drips off the new owners. The manager is just like velvet with his easy manner, simple logic and attack minded style. A tour of the trophy room reminds our targets as they are charmed by the new back-room 'team' that here is a sleeping giant coming awake. A shop window it may be - but isn't every club? Forget Tesco, we are now Waitrose . . . next year we will be Fortnum & Masons.

If you are technically good, intelligent, willing to buckle down and train hard, have ambition and still years left in the tank - who wouldn't want to come to Wolves now? They will have to fit a turnstile on the player entrance door soon to control the queue.

Promotion this year (2017/8). One season of Premier consolidation and further team building (2018/9). Then qualification for Europe (2019/20). Then Champions League Final 2020/21). Old Gold is still the best colour for a football shirt, bar none. And Jeff Beck is still the best guitarist around. Broken Brexit will have been @#$%& off; the Tories with it; EU repaired and . . . and . . . and Oh My God, it's orgasmic just thinking about the future!
Re: Rafa Mir
Date: 05 January, 2018 02:38
Looks like a fantastic bit of business!
Sorry, only registered users may post in this forum.