Player Ratings vs. Watford
Date: 11 March, 2018 15:42
Cech - 9. And not just because he finally kept his 200th clean sheet. Made a number of good saves in the first half and finally saved a penalty!

Maitland-Niles - 7. Thought he had a really good first half but had a couple of concentration lapses in the second half, including one moment of hesitancy where he gave away the penalty.
Mustafi - 7.5. Opened the scoring with a wonderfully directed header and had a solid game all round. Great to watch when his aggressive style comes off.
Holding - 7. Some suggestion before the game that Watford may have looked to target him but I thought he did well, particularly in the first half.
Kolasinac - 6. Okay but final ball needs to be better.

Xhaka - 7. Did well again bar two sloppy moments towards the end. Maybe finding some form?
Elneny - 8. Really impressed me today. Covered every blade, passed well, movement was good.

Mkhitaryan - 7. Thought he was in and out of the game a bit, but he worked hard, set up Aubameyang's goal and scored himself.
Ozil - 7. Put a great free kick in for Mustafi's opener but should've scored himself.
Iwobi - 6.5. Lively but his decision making and final ball were lacking.

Aubameyang - 7. Scored and set up Mkhi's in the second half. Could've scored one or two in the first half as well.

Subs:

Welbeck - 5. Little impact.
Chambers - 6. Slotted into the defence.
Wilshere - 5. Didn't really get going.

Following on from Thursday night we responded excellently to last weekend's nightmare at Brighton. It was a much improved performance as we looked much better on the ball and a lot more dangerous going forward, but at times, particularly in the second half, we seemed determined to shoot ourselves in the foot. All of this without Bellerin, Koscielny, Monreal and Ramsey. A good win for us today in the "Troy Deeney Derby". Expect to see a lot about "cojones" on social media today.

Congratulation to Petr Cech on his 200th Premier League clean sheet.



Edited 2 time(s). Last edit at 15/03/2018 08:54 by Padre Pio.
Re: Player Ratings vs. Watford
Date: 11 March, 2018 15:47
Ainsley Maitland-Niles vs. Watford

46 passes(85%)
1 key pass
2 tackles
1 interception
6 clearances
2 aerial duels won
2 dribbles
Re: Player Ratings vs. Watford
Date: 11 March, 2018 16:18
Thought Miki had a good game in fact MOM for me has started looking the deal.


---

Under new managment
Re: Player Ratings vs. Watford
Date: 11 March, 2018 16:25
Iwobi is a busy bee, but his end product is atrocious. May sound harsh, but I'd give him a 2.5 for this game. Also, some of the passing from our centre-backs, esp. Holding, borders on malpractice. It all goes to show that Wenger is incapable of improving players, sadly.
Re: Player Ratings vs. Watford
Date: 11 March, 2018 18:29
2.5 is more than a little harsh.

Agree re: Holding's passing. Forgot to mention that but there we one or two in the second half I wasn't happy with. We really, really need to cut out all of these unforced errors at the back.
Re: Player Ratings vs. Watford
Date: 11 March, 2018 18:36
One less thing for GS to use against Cech. For that reason alone he serves a ten.
Re: Player Ratings vs. Watford
Date: 11 March, 2018 18:42
Forgetting what you may think of Cech now at the end of his career, he goes down as one of the all-time great goalkeepers.
Re: Player Ratings vs. Watford
Date: 11 March, 2018 18:49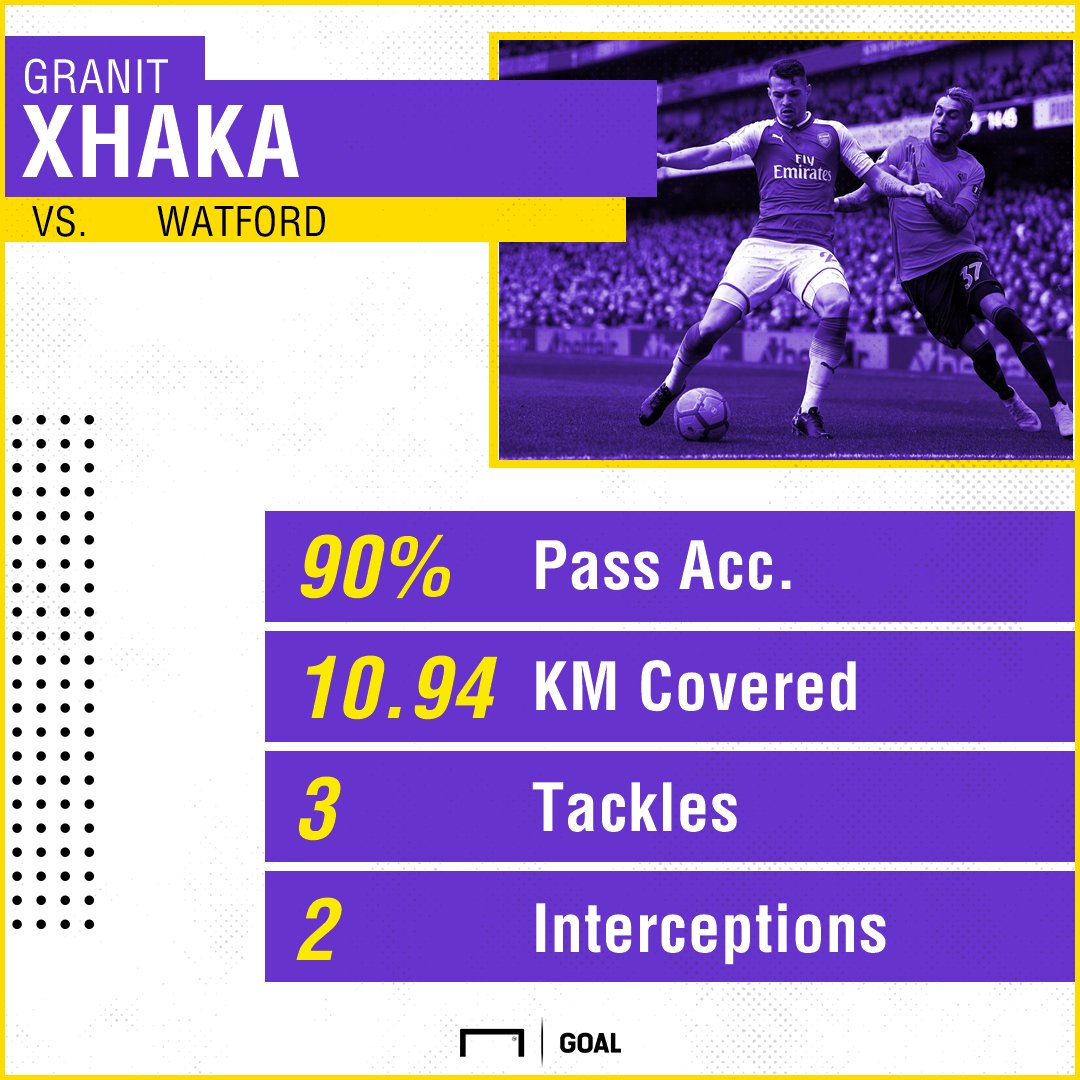 Re: Player Ratings vs. Watford
Date: 12 March, 2018 01:42
I'm sorry but ozil and xhaka make me cringe. Cant argue with ozils assist record. Xhaka trying back heels in the box though? Come on...

Miki is far more dynamic and threatening than ozil is even in the 3 weeks we have had him.

Holding looked good bar one terrible back pass.

Bellerin can stay in the stands. We have had amn chambers and elneny all play right back better than him the past week.

Elneny gets credit in my book. Great game today. Went on at right back last week. Played center back in preseason. Will do whatever is asked of him. True team player
Re: Player Ratings vs. Watford
Date: 12 March, 2018 07:49
Cech - 9. I was just telling my son before the pen that Cech always commits himself too early and goes the wrong way. In many games strikers put it right in the middle bcos everyone knows Cech is gonna dive (too) early. I am glad not just for us but for himself that he finally saved one.

AMN - I thought he had a good game bar the penalty - 6.5
Holding - some good moments, some nervy ones -6
Mustafi - 7, handled Deeney well
Kolasinac - used his physicality well, but other than that nothing great. He had acres of space and time to put in a better ball for Auba to tap in - 5

Xhaka - One of his better games, was switched on, but still one or two bad passes - 7.5
Elneny - Surprised me with his endeavor and quality. Good incisive passing and did not panic in possession. He gets higher marks for outdoing himself - 8. Seems to have more impetus to make an impact in recent games.
Iwobi - Needs to be benched. Poor, nothing came off, poor decision making - 4
Ozil - for his quality he needs to be much better. Right now, I would drop him for Miki and Ramsey behind Auba -5. Seems laboured.
Miki - Dynamic and lively, puts in a shift defensively too. lower marks due to some sloppy passing. Should have gotten a penalty. Never seen him truly smiled though. Is it an Armenian thing? 7.5
Aubameyang - I thought he made a lot of good timely runs into space that our players failed to spot after the first one by Ozil. Bergkamp would have had 3 assist in this game to Auba alone. I think he can do much more with better support and understanding with team mates. Good run and finish for the goal, but the assist was mehh... still deserve a 7

Jack, Danny, Calum all get a 5. Not much impact, and really there was no need for them to do so.
Re: Player Ratings vs. Watford
Posted by:
DPGZ
(IP Logged)
Date: 12 March, 2018 09:33
You're kidding obviously with those stats. Homeboy was atrocious as usual apart from his tenacity in the tackle. How many of those passes killed forward momentum? or put the collector of the pass in a position to do nowt with it?
Re: Player Ratings vs. Watford
Date: 12 March, 2018 13:19
I could of had a 90% passing accuracy, since most of the passes go sideways or backwards. Xhaka does not break up play like a DM should and his positioning is awful. We need to try someone else in that position.

Iwobi does not score enough for the time he is given on the field in an attacking position and he gets in the way most of the time of other players runs. Why he continues to play is beyond me, we have to have some youth to see what they can do.

Miki played great, his energy is fresh and works well with Ozil and others.

AMN played well, except for the lazy tackle for the penalty. He has very good recovery speed and energy.
Sorry, only registered users may post in this forum.