We're going to Wembley.......AGAIN, yesssssssssss!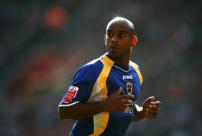 By Stan Ogden
April 11 2008
Well lads and lasses another fantastic day in the English capital beckons, from a personal point of view i still can't believe we have made the final of the best cup competition IN THE WORLD bar none.......It seems like the Barnsley fans have taken our much deserved win to heart.
From reading the Barnsley message boards and reading press reports they are bad mouthing Cardiff fans and Cardiff City like as if they've just found out we slept with their wives. We must continue our excellent league form as well otherwise we could end up with nothing. Hope Mr Jones' luck holds out for another 5 weeks, I may have to change my opinion of him if it does!!

pqs: qs: