Alistair Mackintosh is new Fulham CEO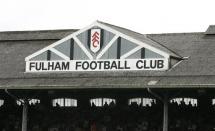 New CEo at The Cottage
By JB
July 3 2008
Alistair Mackintosh has joined Fulham FC as the New CEO, leaving Manchester City and Thaksin Shinawatra behind . He takes over from David McNally who left the club earlier in the year. He brings with him some great experience with city and has overseen some big changes.
Alistair Mackintosh is credited with seeing Manchester City rise to the top 20 international revenue earners, and Mohamed Al Fayed obviously feels that this is the dynamo that could get Fulham going financially. Mackintosh also instituted a wages based on performance system at Man City. Could he be thinking of having the system at the cottage? Maybe this would help along some of the 'coasters' that have been in the squad over the years. He has also been congratulated with managing the club's debt and securing it without unnecessary risk. Maybe this is what caught MAF's eye? Anyway, he obviously wasn't comfortable working for Thaskin at City, (or vice versa) and felt a move was the sensible way to go. Well we can hope that the much ignored state of club finances will grow stronger with some fresh blood. Watch this space for better marketing of the club!
pqs: qs:
Alistair Mackintosh is new Fulham CEO
Posted by: Super Fulham (IP Logged)
Date: 03/07/2008 08:02
Alistair Mackintosh is new Fulham CEO
Sorry, only registered users may post in this forum.