I Do Miss Alastair Down
Date: 11 April, 2016 18:28
Alastair, a real racing man, sorely missed on TV certainly by me, read this great piece of his about Saturdays National.
Rule The World
Re: I Do Miss Alastair Down
Date: 12 April, 2016 08:44
I always enjoy reading Alistair Down FC and I enjoyed him on The Morning Line too; why they droped him and went for that bizzare mix of the "posh boy" and "On der marchines" Tanya I will never know, but it has sounded their death bell and I can't think of any that I would want to reincarninate into presenters for the ITV version in the future.
AD always writes a peice that "strings you along" and keeps you wanting to read on as a bloody good writer (which he is
) should do.
On the subject of the Grand national itself I have to say I thought the race was a dissapointment (well as usual I didn't even get one placed) but the ground conditions ruined it for me; to see quality horses dropping out of the National one by one was an unedifying sight; horses used to running in Gold Cups, King Georges etc being out slogged by those more suited to the mud of Plumpton and Exeter was (to a racing purist like I consider myself to be) wholly undignified and I say that whilst putting the financial side of it to one side.
The National is and should be a test, but Saturday's "spectacle" was anything but and I was surprised that 16 of the 39 managed to finish; notwithstanding that, the race was substandard in my opinion and for those that backed the big priced winner or placed finishers good luck to you, the rest of us can go and mope about it all; I suppose that is why the National is the least predictable of all the big named National Hunt races; my record is appalling in it and maybe in a perverse kind of way of way, thats something as a regualr racing punter I should actually be proud of!
---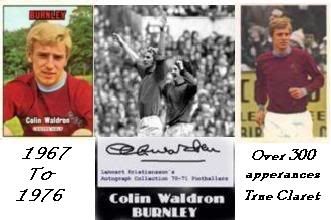 .............
"Say no to the car scrappage scheme"
Ex Aintree Naps Champion
Ex Naps Champion
Ex Cheltenham Naps Champion
Re: I Do Miss Alastair Down
Posted by:
BC2
(IP Logged)
Date: 12 April, 2016 14:24
Says it all about the C4 racing coverage that they should choose not to use him. I just record the Saturday afternoon programme now and watch it later. That way as soon as Alice starts groping the winning jockey I can fast-forward to the start of the next race.

The National remains an enigma to me. I used to have it worked out but that was a long time ago. It doesn't seem to matter how many I back, they're not there come the end, this year my only hope was Goonyella running on late for 5th, but it was never going to be closer then 5th.

Even so the first 3 home weren't really that surprising, the form was in the book if you bothered to look (I didn't). The winner was 2nd in the Irish National 12 months ago, TLS was sent off joint favourite, VC was 2nd of 20 in the Bet365 Gold Cup at Sandown last April, and if you look at it's run against Soll and Saint Are in the Becher Chase just 4 months ago, you have to wonder why it was 100/1 while those two went off at 40/1 and 16/1.
Re: I Do Miss Alastair Down
Date: 13 April, 2016 09:04
Well BC studying form is a wonderful thing and one mans meat and all that
.I think you can use the stats in a way that could make some sort of a case for most of them; but I couldn't have a horse that hadn't won a steeplechase before coming out and winning the Grand National
---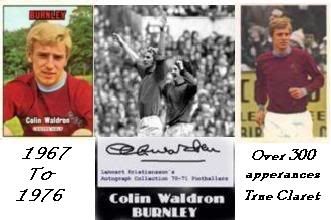 .............
"Say no to the car scrappage scheme"
Ex Aintree Naps Champion
Ex Naps Champion
Ex Cheltenham Naps Champion
Re: I Do Miss Alastair Down
Posted by:
BC2
(IP Logged)
Date: 13 April, 2016 13:41
I didn't study the form CW and I agree you can make a case out for most of them. But I think a horse that already had two wins on heavy ground and had run 2nd in the Irish National over 29f, was a likelier winner of last Saturday's Aintree race than a class horse like say Silviniano Conti, that has never even run on heavy, has no form over further than 25f and has never even looked like getting up the hill at Cheltenham, never mind winning a National. Yet that goes off at 12/1 and the Irish National runner-up goes off 33/1, doesn't make sense to me.
I like my stats but that one about never having won a chase is one I'd ignore, it had 26 horses behind it in the Irish National and if Thunder And Roses had fell at the last it would have won, the stat wouldn't exist, but it would have been exactly the same performance from the horse. If you're looking for a National horse then imo you're better off looking for form in the other Nationals, and long distance chases like maybe the Eider, rather than Gold Cup or King George form. And the winner had that form.
Even so you'd still be left with a long list of potential winners I would imagine, you'd still need a pin.
Sorry, only registered users may post in this forum.